Sam Hornish Jr. and the No. 9 Medallion Bank team are coming off their best finish of the season at Talladega Superspeedway and look to carry that momentum into this weekend's race at Kansas Speedway.
Hornish has six starts at the 1.5-mile track in the Cup Series. He earned his best start of fourth in the spring race of 2013 and his best finish of 18th in the fall race of 2009. Hornish has two starts at Kansas in the XFINITY Series and earned a Top-10 finish in 2012. He has an average finish of 13 in the series. In seven IndyCar Series starts, Hornish accumulated one win and three podiums with an average finish of 6.9.
As an organization, Richard Petty Motorsports has eight Top-10 finishes at the 1.5-mile track in 24 starts with an average finish of 18.7.
Kevin Manion has been assigned as the crew chief of the No. 9 team with driver Sam Hornish, Jr. Manion will begin his duties immediately and call the race this weekend at Kansas Speedway.
Manion, a native of Boylston, Mass., is a championship-winning crew chief and was a part of leading Earnhardt-Ganassi Racing to wins at both the Daytona 500 and the Brickyard 400 in 2010. Manion has five wins in the premier Sprint Cup Series and 15 wins in the NASCAR XFINITY Series. In addition, he has led his race teams to over 60 Top-10 and 25 Top-Five finishes in his Cup career. He also has 10 poles.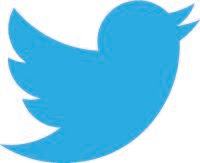 This weekend, @SamHornish & #9 @MedallionBankRL team look to continue momentum at @kansasspeedway after 1st Top-10 finish. #NASCAR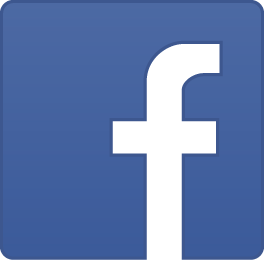 This weekend, @Sam Hornish Jr. and the No. 9 @Medallion Bank team look to continue momentum at @Kansas Speedway after earning their first Top-10 finish of the season. 
"We had a pretty big change this week with Kevin (Manion) coming aboard as the new crew chief for the No. 9 team, and we'll have a lot of work to do in Kansas just getting to know each other's styles. I'm looking forward to getting started. While we feel like we're doing a lot with the tools that we've been given, we're expanding that toolbox a little bit. We feel that Kevin can bring some different ideas to the table and this is his first week to learn about us as a race team.
"Since they have repaved the track, I've had a little bit harder time at Kansas. What we saw in the fall race last year is that the line started to move around quite a bit, and I think that will help me throughout the weekend. When I ran there in the Cup Series in 2012, we were running in the Top-10 and got caught up in somebody else's wreck, which kept us from finishing where we should've. Kansas is one of those places that I always feel like I run fast there but something always happens to prevent us from getting the finish we deserve.
"We had a really good run last week in Talladega with a Top-10 finish, and I think that's what we needed to get our momentum turned around. I'm really proud of everyone at Richard Petty Motorsports.  They're really putting a lot of time into this program, and it's only a matter of time before we start seeing the results."

RPM PR