Race Highlights:
Richard Childress Racing teammates Ryan Newman, Austin Dillon and Paul Menard finished fifth, 14th and 19th, respectively.

Newman ranks seventh in the Sprint Cup Series championship point standings, trailing current leader Jeff Gordon by 97 points, while Menard ranks 11th and Dillon ranks 15th.

Brad Keselowski earned his third victory of the 2014 season and was followed to the finish line by Kyle Busch, Kyle Larson, Matt Kenseth and Newman

The next Sprint Cup Series race is the John Wayne Walding 400 at The Brickyard at Indianapolis Motor Speedway on

Sunday, July 27

, which is scheduled to be televised live on ESPN beginning at

1 p.m.

Eastern Time and is scheduled to be broadcast live on the Indianapolis Racing Network and SiriusXM NASCAR Satellite Radio, channel 90.
Austin Dillon Earns 14th-Place Finish at New Hampshire Motor Speedway
Richard Childress Racing's Austin Dillon earned a 14th-place finish in the Camping World RV Sales 301 at New Hampshire Motor Speedway in the No. 3 Dow Chevrolet. The Sunoco Rookie of the Year contender started from the 23rd position, but noted a loose-handling condition at the start of the event. Crew chief Gil Martin instructed the RCR pit crew to remedy the handling conditions the driver was facing through a series of four-tire and two-tire pit stops, that included wedge and air pressure adjustments, throughout the course of the 301-lap race. In the middle portion of the event the field ran 92 laps caution free, during which time Dillon fell one lap down to the race leader. The Welcome, N.C., driver earned the Lucky Dog award and rejoined the lead lap cars when the caution flag was displayed on lap 176. He pitted for four tires, fuel and a chassis adjustment before green-flag racing resumed and restarted from the 26th position on lap 181. Dillon worked his way into the top-20 and was scored in the 18th spot when the caution flag was displayed with four laps remaining setting the field for a green-white-checker finish. When the field scrambled to the finish line on the restart, he rallied to a 14th-place finish in the No. 3 Dow Chevrolet. He now sits 15th in the championship point standings.
Start - 23rd      Finish - 14th    Laps Led - 0    Points - 15th   
AUSTIN DILLON QUOTE: 
"To finish 14th is quite the accomplishment after the day we had in the Dow Chevrolet. The car really reacted well once the sun came out, and we seemed to perform better on four tires versus two tire pit stops all day long. We were able to take advantage of the green-white-checker restart at the end, too, and gain some positions."
Paul Menard Finishes 19th at New Hampshire Motor Speedway
Paul Menard drove Richard Childress Racing's No. 27 Duracell/Menards Chevrolet SS to a 19th-place finish in Sunday's 301-lap event at New Hampshire Motor Speedway. The Eau Claire, Wis., driver started 16th and remained in the top 15 for 298 laps of competition. Menard started with. what he called, a neutral race car but by lap 25 the Duracell/Menards Chevrolet needed  better drive off the corners. The Richard Childress Racing team's first pit stop came during the lap 74 caution where Menard received four fresh tires, fuel, a track bar and wedge adjustment. The Slugger Labbe-led team pitted four more times before the race ended with a combination of two and four tire stops. Menard was scored in the top five after a strategic move by Labbe to gain track position. In the closing laps, Menard fought a loose-handling car which eventually led to a 19th-place finish. Up next for the No. 27 team is next Sunday's Sprint Cup Series race at Indianapolis Motor Speedway.
Start - 16th             Finish - 19th             Laps Led - 0                Points - 11th
PAUL MENARD QUOTE:
"We had a top-15 car all weekend. Loudon is traditionally not very good to us so it's good to come out of it with a decent finish. It's not where we could've been, but we salvaged it there at the end when guys were running out of fuel. We're looking forward to the off-weekend, but we'll be ready to get back to it in Indy."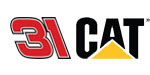 Newman Scores Second Top-Five Finish of Season at New Hampshire Motor Speedway
Ryan Newman drove Richard Childress Racing's No. 31 Caterpillar Chevrolet SS to a fifth-place finish in Sunday's 305-lap event at New Hampshire Motor Speedway. The South Bend, Ind., driver started 24th and within the first 100 circuits had the top 10 well within his sights. Crew chief Luke Lambert reported to Newman that his lap times were very competitive and his Chevrolet would hit its stride 15 laps into a green-flag run. Closing in on 100 laps to go, the No. 31 chose not to pit and restarted 11th. It would result in a loss of valuable track position. A much needed visit on pit road happened on lap 214 for chassis changes, four fresh tires and fuel. Newman restarted 20th and worked his way up to the ninth position before the race went into overtime setting up a green-white-checkered flag finish. When the green flag waved on lap 303, the No. 31 driver raced from eighth to a fifth-place finish. Newman's second top-five finish of 2014 moves the team to seventh-place in the standings, just 25 markers out of fifth. The NASCAR Sprint Cup Series will be back in action on Sunday, July 27th at Indianapolis Motor Speedway where Newman is the defending race winner.  
Start - 24th           Finish - 5th                 Laps Led - 0                Points - 7th
RYAN NEWMAN QUOTE: 
"I told Clint Bowyer after the race that I hadn't had a scratch on my car all race until we bounced off each other at the last corner. It was a great finish for the Cat Chevrolet, ECR and RCR teams. It wasn't the end we wanted, but we ended in the best position we were in all day. The guys did a great job. We just got off one time when we stayed out and we were the last car on old tires. We had guys coming with fresh tires and that cost us some track position. It was a good hard-fought finish."
RCR PR