Race Highlights:
Richard Childress Racing teammates Paul Menard, Ryan Newman and Austin Dillon finished ninth, 16th and 21st, respectively. 

Paul Menard ranks 10th in the Sprint Cup Series championship point standings, trailing current leader Jeff Gordon by 56 points, while Ryan Newman ranks 11th and Austin Dillon ranks 12th.

The No. 27 Chevrolet team ranks 10th in the Sprint Cup Series owner championship point standings, with the No. 31 team 11th and the No. 3 team 12th.

Joey Logano earned his first victory of the 2014 season and was followed to the finish line by Jeff Gordon, Kyle Busch, Brian Vickers and Kyle Larson.

The next Sprint Cup Series race is the Bojangle's Southern 500 at Darlington Raceway on

Saturday, April 12

. The eighth race of the 2014 season is scheduled to be televised live on FOX beginning at

6:30 p.m.

Eastern Time and broadcast live on the Motor Racing Network and SiriusXM NASCAR Satellite Radio, channel 90.
Austin Dillon Earns a 21st-place Finish in the No. 3 Dow Powerhouse Chevrolet at Texas Motor Speedway
Sporting a Dow Powerhouse paint scheme to highlight Dow's solar roofing shingles this weekend at Texas Motor Speedway, Austin Dillon and Richard Childress Racing's No. 3 Chevrolet SS team earned a 21st-place finish in the Duck Commander 500. The 43-car starting field took the green flag one day later than originally scheduled after inclement weather caused NASCAR officials to postpone the start of the race until Monday. Dillon started the 340-lap race from the 21st position. He noted a loose handling condition on entry into the corners of the 1.5-mile track from the start of the 500-mile race. The Gil Martin-led team worked on the handling issues that Dillon was facing during a series of routine pit stops, but long green-flag runs caused the rookie driver to fall two laps down to the race leader. He gained one lap back by taking the "wave around" when the caution flag was displayed with four laps remaining. Dillon ultimately earned a 21st-place finish in the Dow Powerhouse Chevrolet.
Start - 21st       Finish - 21st    Laps Led - 0    Points - 11th         
AUSTIN DILLON QUOTE: 
"I just needed to be tighter to start and we could have gotten the Dow Powerhouse Chevrolet where we needed to at the end of the race. I had a blast out there, though. I really learned a lot out there today racing. It will be fun to come back here in the Fall with Gil Martin and all of the guys on my Richard Childress Racing team."
Paul Menard and the No. 27 Quaker State/Menards Chevrolet Team Finish Ninth
at Texas Motor Speedway
Paul Menard started 13th in the 500-mile, 340-lap NASCAR Sprint Cup Series race at Texas Motor Speedway and earned a ninth-place finish on Monday. After a one-day delay because of rain on Sunday, the initial green flag waved with the yellow for the first nine laps. Once the race got going, Menard dealt with a car that wouldn't turn the way he needed upon exit of the turns. He remained in the top-15 and top-20 positions throughout the first 150 laps while making pit stops for fuel, four tires and adjustments via green-flag stops on laps 94 and 140. Two cautions aided the Slugger Labbe-led crew to continue making adjustments on the Chevrolet SS to keep Menard running in the top-15 close enough to achieve another top-10 finish. The second-to-the last pit stop was made under green-flag conditions on lap 298 with Menard running 13th. Just before one lap to go, the yellow flag was displayed after a car brushed the outside wall. Labbe called Menard to pit road for four fresh tires, but didn't add fuel. This lined Menard up in 12th place for the restart with four tires vs. several cars ahead of him on two tires. When the checkered flag waved, Menard was in ninth place for his third-consecutive top-10 finish and fourth of 2014. As a result, he and the No. 27 Menards Chevrolet team are now ninth in the driver's points standings.
Start - 13th   Finish - 9th         Laps Led - 0     Points - Ninth
PAUL MENARD QUOTE:  
"We had a pretty decent car for this race. We pretty much ran where we started in the No. 27 Quaker State/Menards Chevrolet. We kept making adjustments throughout the race to improve, so the effort was there in the pits. The guys did a great job on pit road and that final stop to take four tires and no fuel paid off and we earned our third-consecutive top-10 finish this year. We will take that and head to Darlington Raceway next weekend."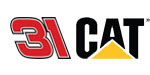 Unscheduled Pit Stop Results in 16th-Place Finish for Ryan Newman at Texas Motor Speedway
Ryan Newman drove Richard Childress Racing's No. 31 Caterpillar Chevrolet SS to a 16th-place finish in the rain-delayed NASCAR Sprint Cup Series race at Texas Motor Speedway on Monday. The South Bend, Ind., driver started eighth and raced up to fifth by lap 100, despite battling a loose-handling condition through the corners. A loss of track position occurred shortly after lap 120 because a competitor's windshield tear off stuck to the No. 31's splitter, resulting in an unscheduled pit stop. It cost the team a lap to the leader and positioned him in the 25th spot. Crew chief Luke Lambert worked throughout the remainder of the 340-lap event to devise a strategy to get Newman back onto the lead lap. The driver had the speed to drive up to 17th place before a caution flag was displayed to extend the race into overtime. The No. 31 team opted to stay out and take the wave around to gain one more spot during the green-white-checkered to finish in 16th place. The top-20 result puts Newman in 11th place in the driver championship point standings. Next Saturday night, the NASCAR Sprint Cup Series competes at Newman's favorite track - Darlington Raceway.
Start - 8th        Finish - 16th          Laps Led - 0          Points - 11th
RYAN NEWMAN QUOTE:  
"The Caterpillar team once again gave me a fast Chevrolet to race today. It's a shame we lost a lap early because of an unscheduled pit stop. Luke (Lambert, crew chief) tried to get us back on the same pit sequence, but every time it looked like we might get our lap back, we would have to pit for fuel and then the caution would come out. We were fast and that's all I can ask for. Sooner or later, our luck will turn around to show just how good this No. 31 Caterpillar team is. Our last run today was our best run, so we are making gains when we are out on the track. I hope we can start to make the turn in the positive direction next week at Darlington Raceway. It's my favorite Cup track on the circuit."
RCR PR